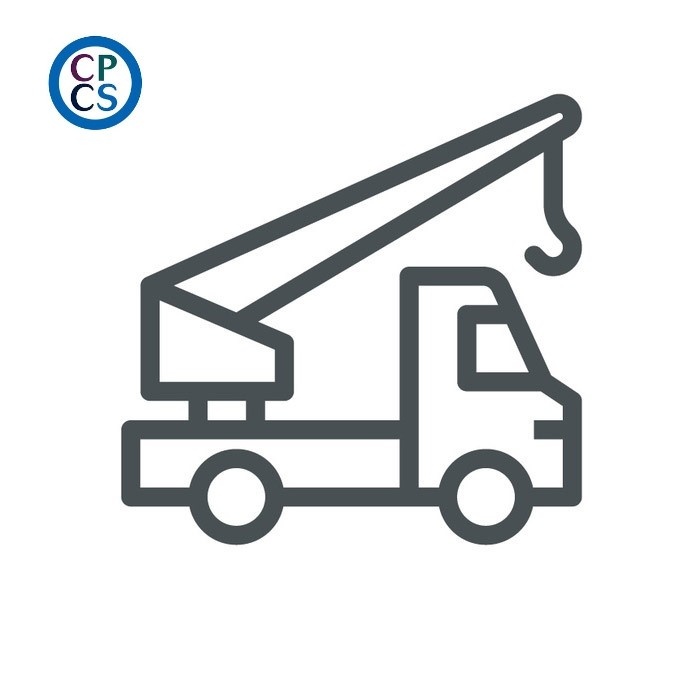 This Construction Plant Competence Scheme (CPCS) slinger signaller course is aimed at all operatives involved in slinging loads using plant machinery.

Slinger courses can also be known as "slinger banksman courses"; in the context of this specific qualification, the banksman element relates to being in charge of the movements of plant machinery such as a tower crane, from the point of loading and unloading using safe systems of communication with the crane driver.

For those involved in traffic or vehicle marshalling operations and looking to undertake a vehicle banksman course please see our CPCS (A73) - Vehicle/Plant Marshaller Training & Testing category. Vehicle banksman courses (in that context) train those who co-ordinate the movements of vehicle and/or workplace transport and oversee operations that could cause injuries or damage if not performed correctly. Slinger banksman courses and vehicle banksman courses give two very different qualifications, and it is essential they are not confused.

The A40 slinger signaller training course is split into 5 separate qualifications, each available as a separate course. These are:

A40A: Slinger Signaller for all machines, including pick and carry duties
A40B: Slinger Signaller for static cranes only
A40C: Slinger Signaller for Lorry Loaders only
A40D: Slinger Signaller for 360 Excavators only
A40E: Slinger Signaller for Telehandlers only
Delegates will need to choose which qualification of slinger banksman training to take based on the requirements of their current job role. There are both Foundation and Experienced Worker slinger signaller courses available for these qualifications; Experienced Worker courses are only for operators with 2 or more years' experience.
All delegates need to have passed the CSCS Health, Safety and Environment touchscreen test for Operatives within the past two years and successful delegates of any of these CPCS slinger signaller course qualifications will gain the CPCS red card (trained operator), which is valid for 2 years per category held.
If you are looking to take CPCS slinger signaller training privately, we'd recommend reading about CPCS training for private individuals before applying for any courses. The implications are very different to those who apply whilst employed by CITB registered companies and can be an expensive outlay, so it is essential to fully understand the courses you require and what you will receive should you successfully complete them.
Crane drivers do not always have clear visibility of the loading area, especially when tower cranes are employed, and slinger banksman training aims to teach those in control of operations involving such machinery, to ensure that no accidents or injuries happen. The terms "banksman" refers to the individual who directs the operation from the point near where loads are both attached and detached.

Course content varies depending on the qualification chosen for specific machinery and level of experience of the operator (as to whether they have selected a Foundation or Experienced Worker course).

A typical foundation A40 CPCS slinger signaller course is an ideal entry point into the industry and would always include both theoretical and practical training to ensure safe working conditions for all operators.
A typical experienced worker course would include only the theoretical aspects of training.
All qualifications and experience level courses finish with the CPCS technical test, which includes both a theory and practical test.

This CPCS course includes the following elements:
Safety procedures
Machine operation for all normal tasks
How to calculate weights and sizes of loads and how to inform the plant operator of these findings
Understanding the effects of load size, weight, gradients and ground conditions upon machine stability
Routine servicing and maintenance in accordance with the manufacturer's instructions
How to select, use and maintain the appropriate lifting tackle for a job,
Clear and accepted signals for moving a load
Individual job responsibilities